FURNITURE
SLED table
/ by interiors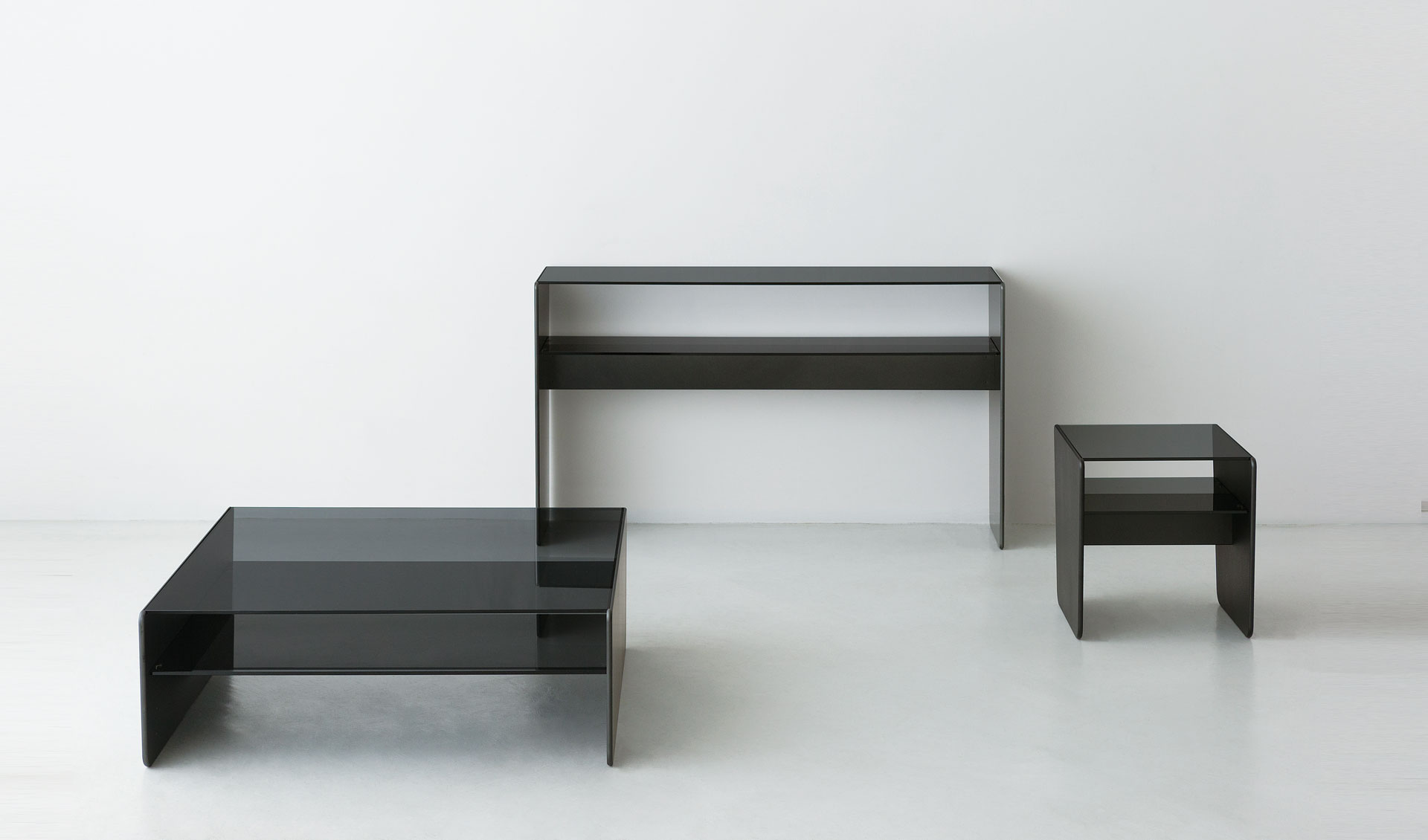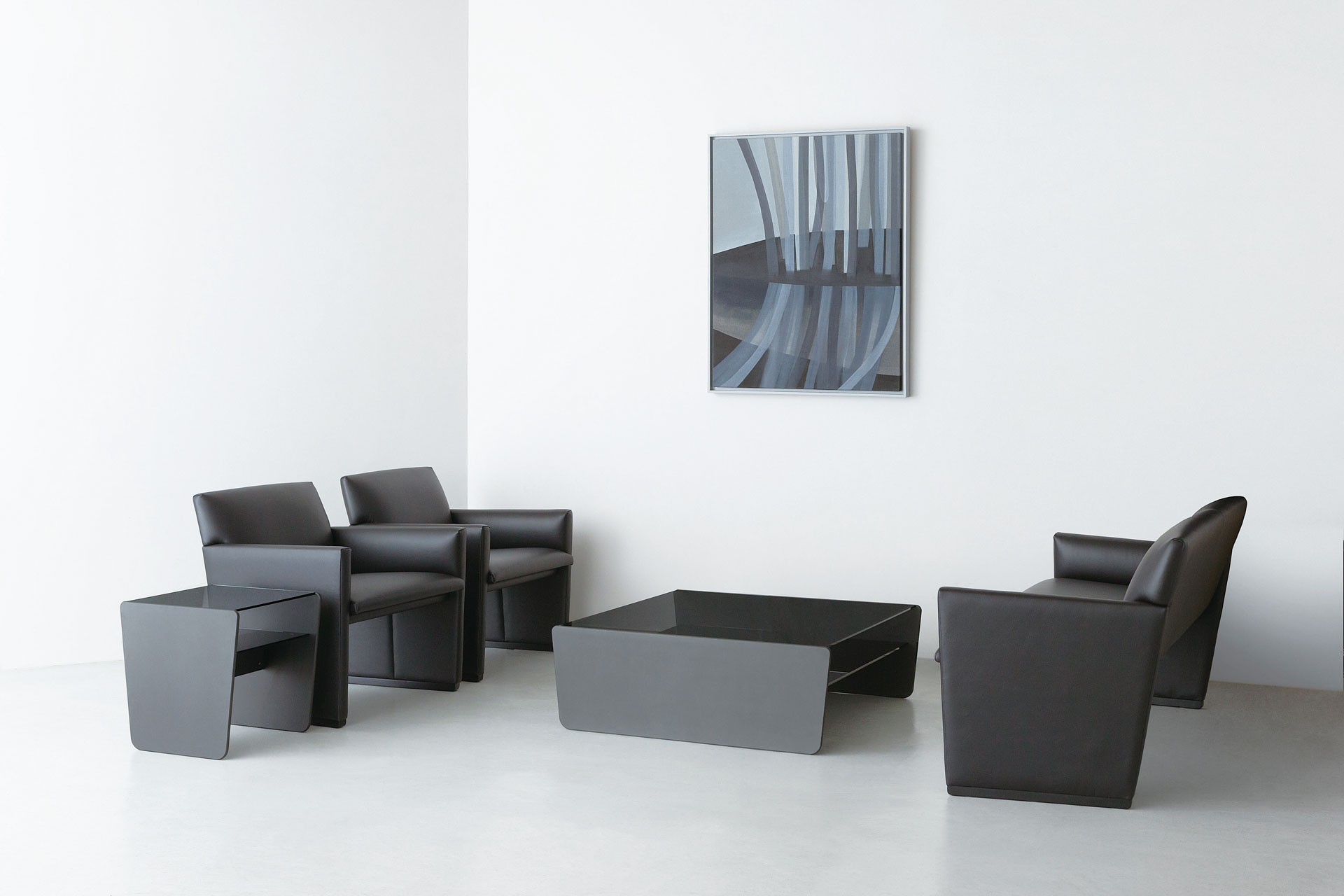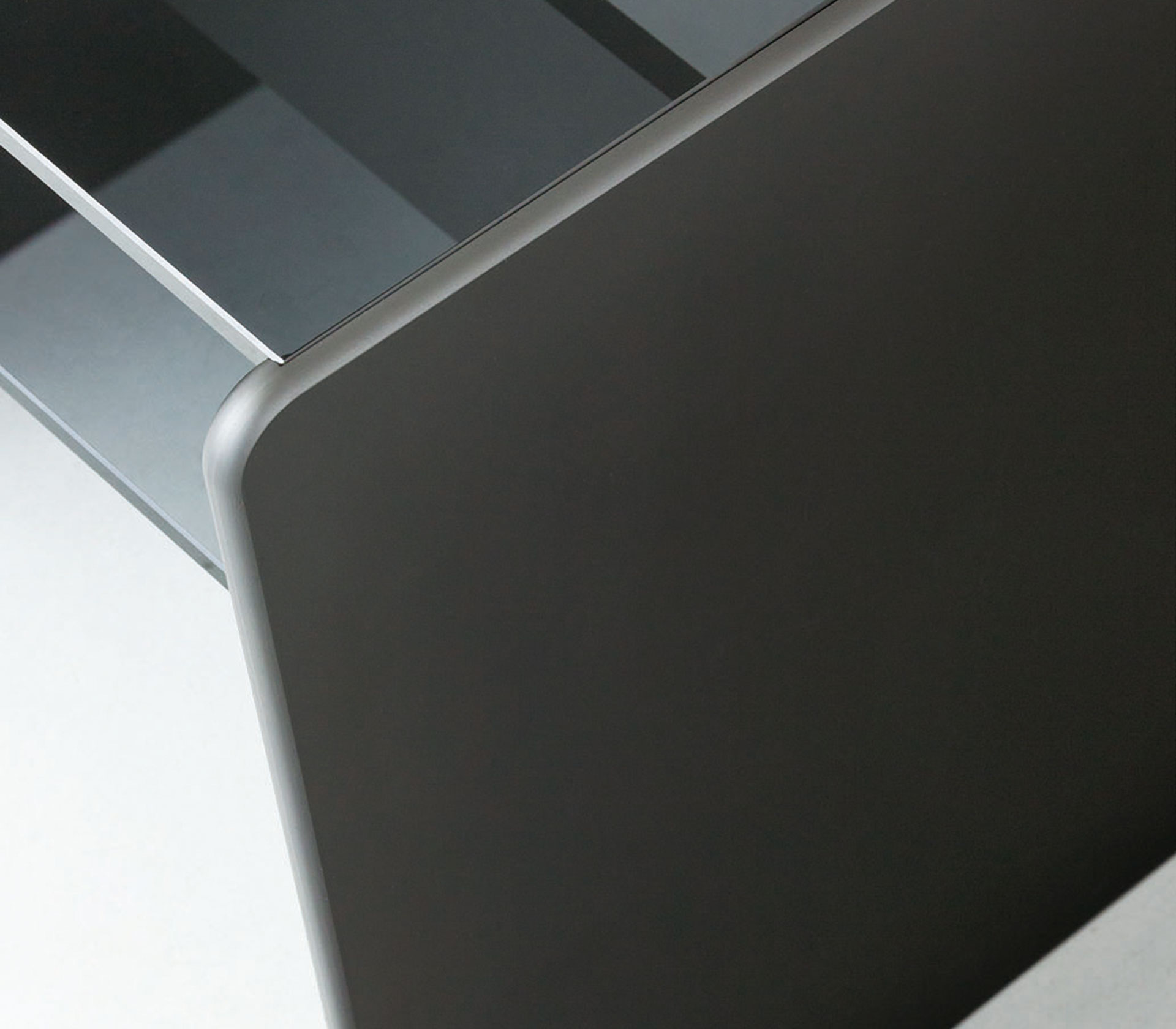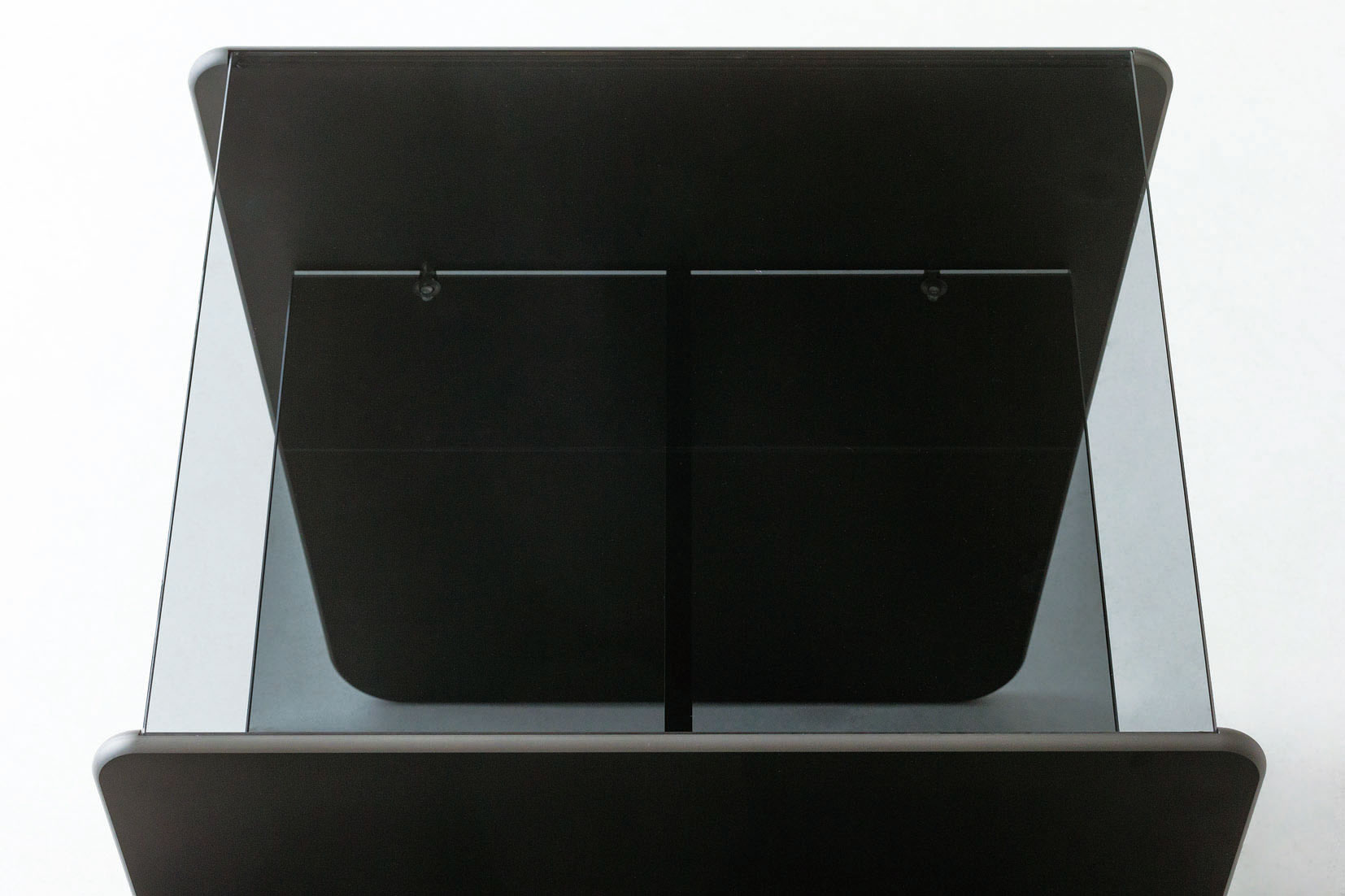 Table collection composed of aluminum and glass.
Utilizing the characteristics of each materials, this table is expressed the combination of lightness and sense of existence.
The glass set in horizontal level shows various texture by being combined with alumite treated aluminum in vertical surface.
Its details such as smooth profile of aluminum panel and settled with glass panel, which only precise processing technique can realize, would add a spice to the product existence.
SLED table 2016
client : interiors inc.
photo : koji miura